Return
Bike the Valley Bianya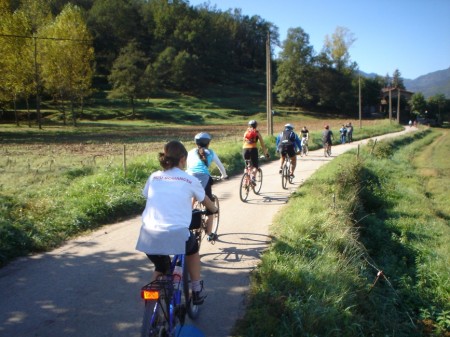 ref: 4666
10-50
Tipus:
Trek, Visitand Circuit
Location:
Girona Garrotxa - Sant Joan Fonts
A bike trip that will not leave you indifferent
We propose a bicycle trip that will not leave you indifferent. Not that you are passionate about travel and mountain roads on two wheels, or you have your activity while your wheels parallel to the mountains of the Valley Bianya.
After lunch together and spend a very enjoyable day for a spectacular price!
Cyclists
Morning departure cycle lasting between 2 and 4 h accompanied the rider Carlos Torrent.
Companions
Activities to choose from:
Path to Roman Way with tourist train.
Route tourist train and visit a traditional farm.
Romanesque Route tourist train.
Català Passejada donkey.
Lunch
Together with a lunch in San Salvador Bianya.
Prices
Cyclists € 29 / € 23 Companions
Includes : guide, transport, activities and lunch. Groups of 10 cyclists. Smaller groups, check rates without compromise.
Includes:
Guide, Transport, Lunch, Pique-nique,
Photos
Map