Return
Romanesque Route with tourist train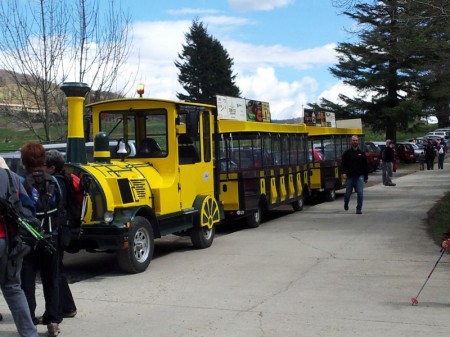 ref: 4663
10-56
Tipus:
Trek, Visitand Circuit
Location:
Girona Garrotxa - Sant Joan Fonts
Discover the Romance of the Valley Bianya
Tourist train route visiting the Romanesque monuments of the valley Bianya
We start the tour at the Interpretation Centre "Valley of the senses", the picturesque town of San Salvador Bianya.
Then we started the tour with the tourist train to the Romanesque churches of St. Margaret, St. Martin and St. Peter of Espuig.
The tour includes:
Check the monuments.
Guidance along the way.
It takes approximately 2 hours.
Possibility of lunch or breakfast.
output Hostalnou Bianya
This circuit allows you to discover the Roman past and identity of a territory.
Includes:
Guide, Transport,
Photos
Map